Post by Lee Martin on Sept 19, 2013 11:34:02 GMT -5
My dad and I just finished this action so I thought I'd post a few pictures (well, it's almost done; we still need to polish it and the bolt stop is temporary):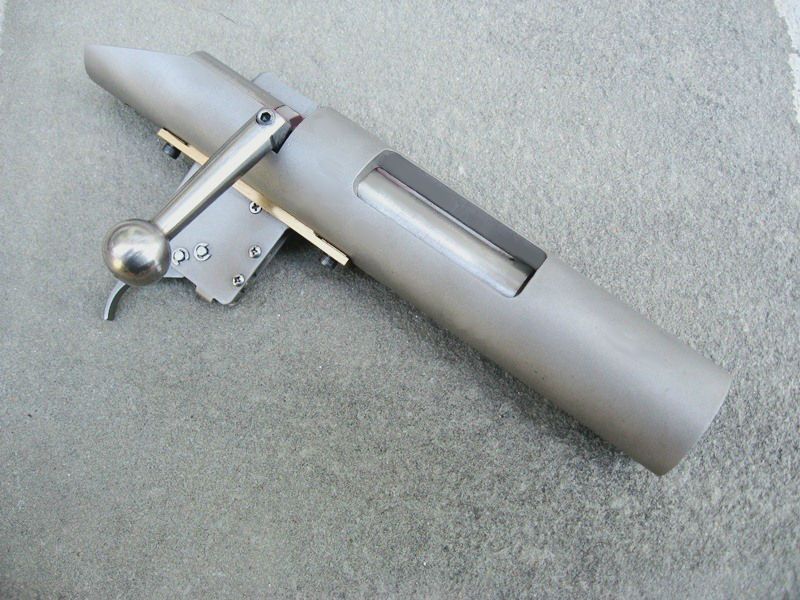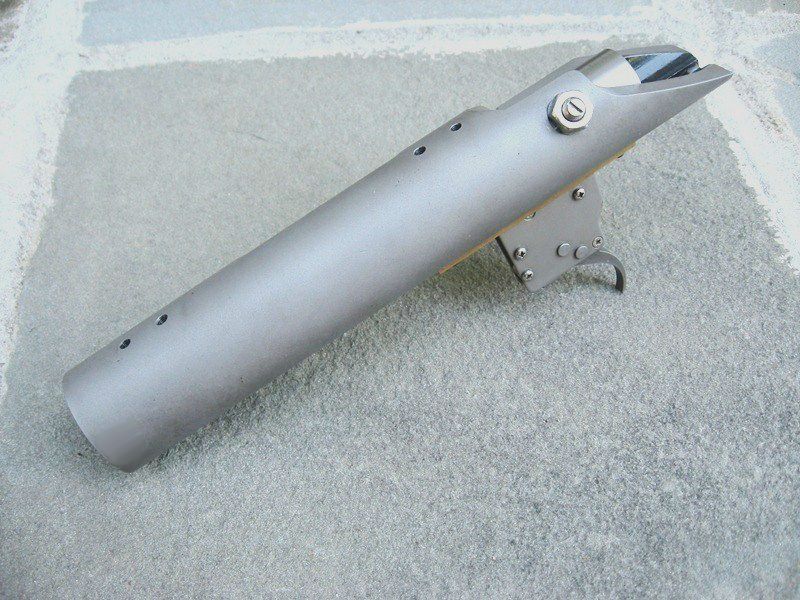 An Arnold Jewell trigger tuned to 1.5 ounces: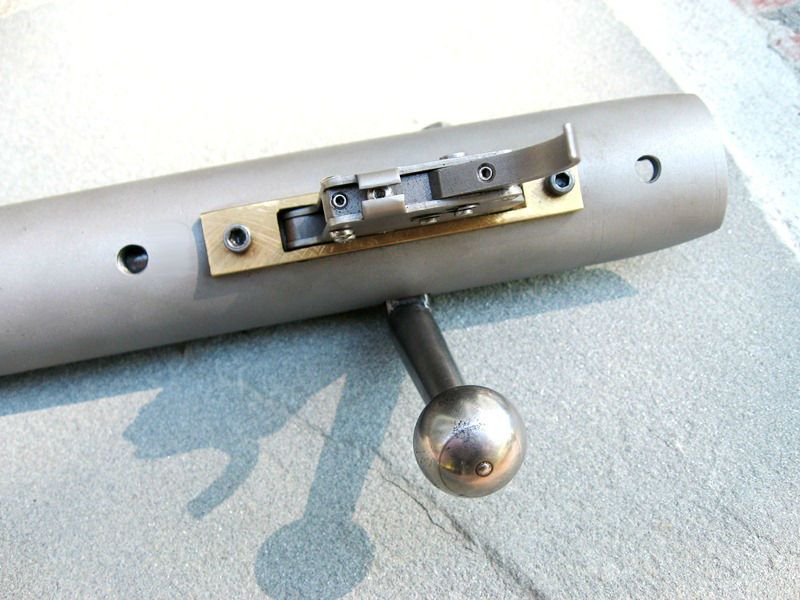 It's set-up for BR but we're undecided on the caliber. Since we already have a couple of 6's it'll likely become a 22 or 30 (possibly a Dasher or BRX).
We'll be making another port action from 416 stainless this fall (PPC head). I hope to shoot it competitively next year, likely in heavy varmint (HV) though I haven't ruled out a 10.5 lb. rig so I can run both classes. If folks are interested I'd be glad to photo document the entire project. And by entire I mean everything from cutting the reamers, making the dies, building the action, bedding, case prep, and load testing once complete. I can also cover scope selection, barrel qualities, bullet making, bench technique, and the governing bodies (IBS & NBRSA).
David Bradshaw and I spoke the other day and he really encouraged me to do this. It'll be one of those threads that spans months and it may be boring to some. But to David's point I think it'll expose how hard it is to succeed in benchrest. No doubt it's one of the toughest forms of shooting to excel in competitively (I fully expect to take my lumps on the line).
And contrary to common belief this level of precision isn't all about the gun. I'd say the shooter plays as critical a role in producing match worthy groups. Equipment is vital and to be towards the top you'll spend a small fortune. But none of that matters if you can't read wind-flags, dope mirage, tune loads to changing weather, juggle sighter and record shots, and maintain your barrel.
My dad and I used to really be into benchrest throughout the 80's and 90's. Since then the game has tightened sizably. Nowadays your 100 yard aggregate needs to 0.1 something to be "in there" (that assumes good conditions). Low-to-mid 2's and you're at the peak of the bell curve. 3's and you might as well not waste the powder. Competitive 200 yard aggregates in both LV and HV are now 3's.
Anyways, let me know what you think. It's off topic for this forum but may make for some interesting discussion.
-Lee
www.singleactions.com
"Building carpal tunnel one round at a time"